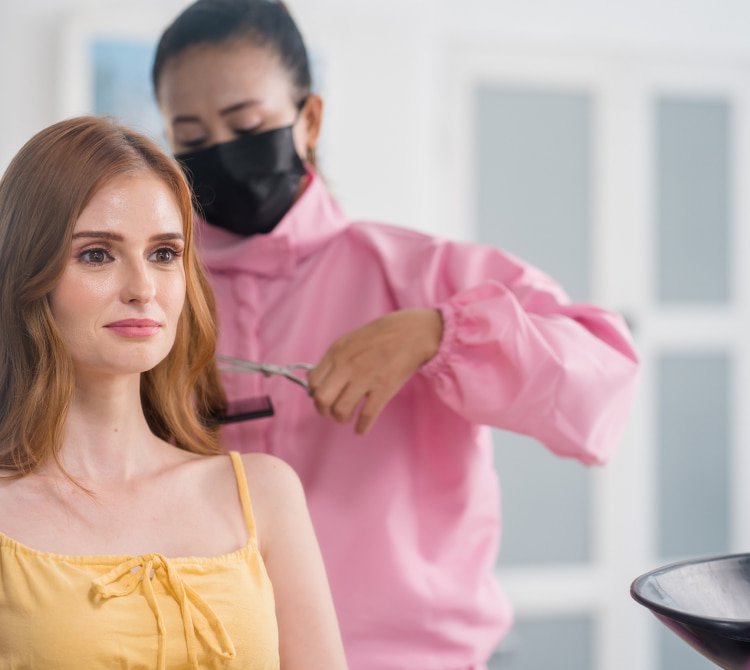 Haircut
₱350
Get your desired haircut, whether its trendy or the usual! You may send a peg of your style choice or ask our technicians on what they would recommend for you! Available for all men, women and kiddies for any length
Hair Color:
Regular Hair Color

₱1200

Available brands: Fusion, Organics, Loreal. Prices vary per hair length

Balayage

₱3000

Balayage highlights typically only require touch-ups every 8-12 weeks so it is a low maintenance hair color option. It also makes your hair look healthier because it does not involve intense treatments that will saturate your hair in bleach or color dye. It is also safe for pregnant women and people with allergies as Balayage is applied on the hair and not the scalp, which makes it a safer option.

Highlights

₱1300

A versatile and added dimension for your hair color! It enhances your skin tone and is a good way to disguise gray hair. Available for any length.
Hair Treatment: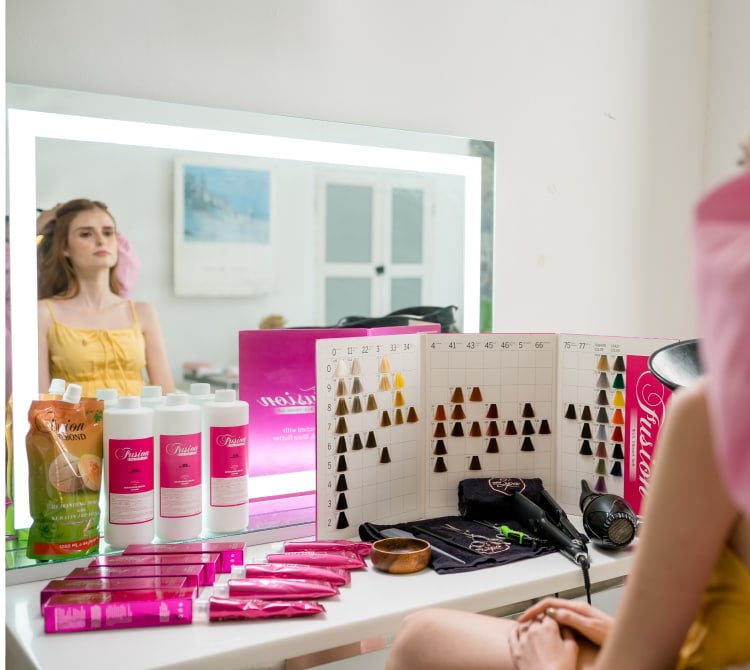 Keratin

₱750

Smoothens hair strands which makes it more manageable and less frizz. Suitable with dry, frizzy hair and makes it glow and healthy. Keratin can also reduce the look of split ends. .available for any length

Brazilian Blowout

₱1500

Gives a protective layer around each strand that diminishes frizz, seals the cuticle, and protects against external damage. This treatment is safe for colored hair and should last anywhere from 3 to 4 months.

Hair Spa

₱450

This helps remove hair impurities and unclog scalp pores. It cleanses your scalp and normalizes oil secretion. Its massage motions improves blood circulation and reduces stress. It is also effective in reducing dandruff and overall moisturizes your hair and scalp. prices vary per hair length
Hair Straightening: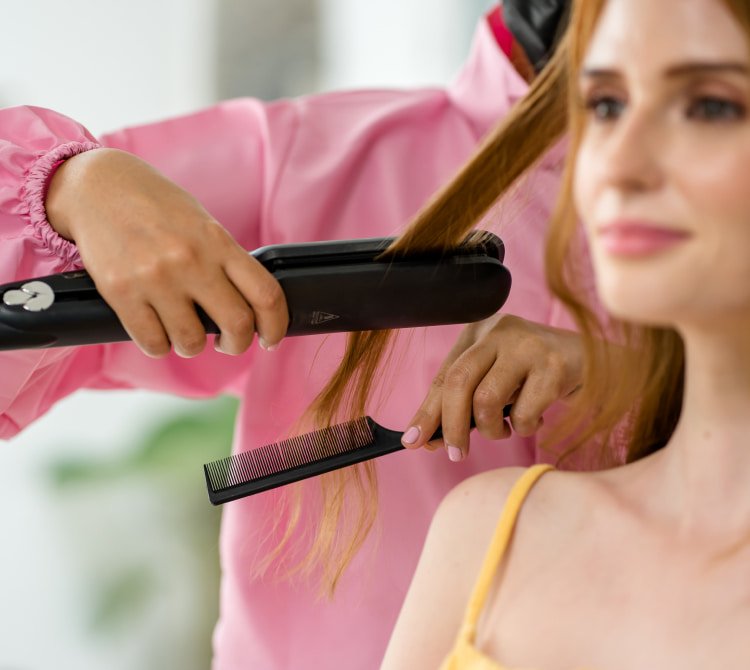 Hair Care:
Shampoo less and condition more! To lock in moisture better for a softer and bouncier hair.

It is okay not to wash daily! This will allow natural oils to be produced that will make a more natural healthy hair glow!

Get the right treatment for your hair! Know your hair type and condition and get the best treatments for your hair to balance and retain a healthy bouncy hair condition.

For colored and treated hair, use hair products that are sulfate, alcohol and chlorine free to prolong healthy vibrant color.